Fish Report
November 13th Fishing Report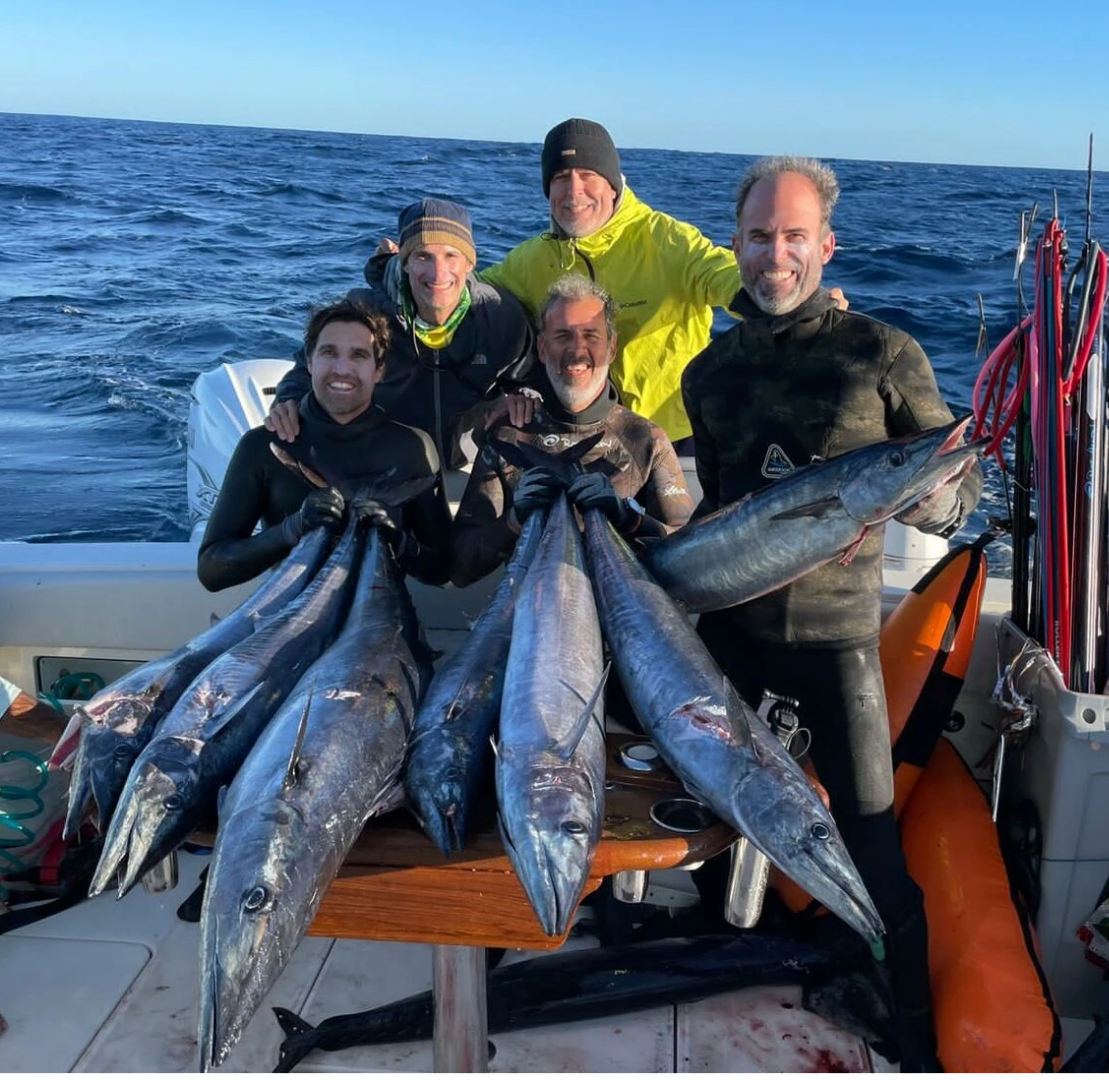 by Baja Adventure Company
11-13-2022
(619) 955-6003
Website

Typical Fall weather and wind dominates report.
This is the beginning of our season when the fishing can still be good if not great. The problem isn't the fishing it's the number of days the winds allow us to get to the fishing grounds, or on some days out of the marina.
It's truly hard to make plans to come down and get out on the water with the number of windy days increasing every week.
With that great news out of the way fishing is pretty fair. As we transition into our winter cooler water species, now is the time to when a larger variety of fish are available. This is not the time to target your favorite fish but, rather let the bite determine what to fish for.
Currently there's a good bite on both Striped and Blue Marlin and quality 30-40 lb Dorado offshore. Trolling lures,ballyhoo or Slow trolling Bolitos locally caught on the seamounts are the best fishing options.
Finally we are starting to see the water temperature cool down, this should drive the wahoo up from deeper waters where trolling rapalas or high speed lures will start to have better luck.
The fish are here, the free divers are getting their share but under a thermocline around 60 feet. Hopefully the cooler water will ignite the bite.
There are tons of small schoolies size Dorado in the bay, hanging out around the tankers. Fun to catch but there not much meat on those little guys.
I did hear some locals talking last week about some yellowtail in the area. It's pretty early in the season but last year we had about a 6 month bite on the mossbacks so ho knows.
I would imagine we will start scouting the local area yellowtail hangouts after thanksgiving.
The Mag Bay trips are in full swing. Everything from Striped Marlin, Wahoo Tuna to Broomtail and Gulf grouper. The bite out there is just starting to heat up.
That's about it for the week as we will start to focus on our winter water activities such as Whale sharks adventures sea lion expeditions Whale Watching and of course boat maintenance getting ready for Spring fishing.
  Be safe and keep the faith  
Scotto.