Fish Report
La Paz Fishing Report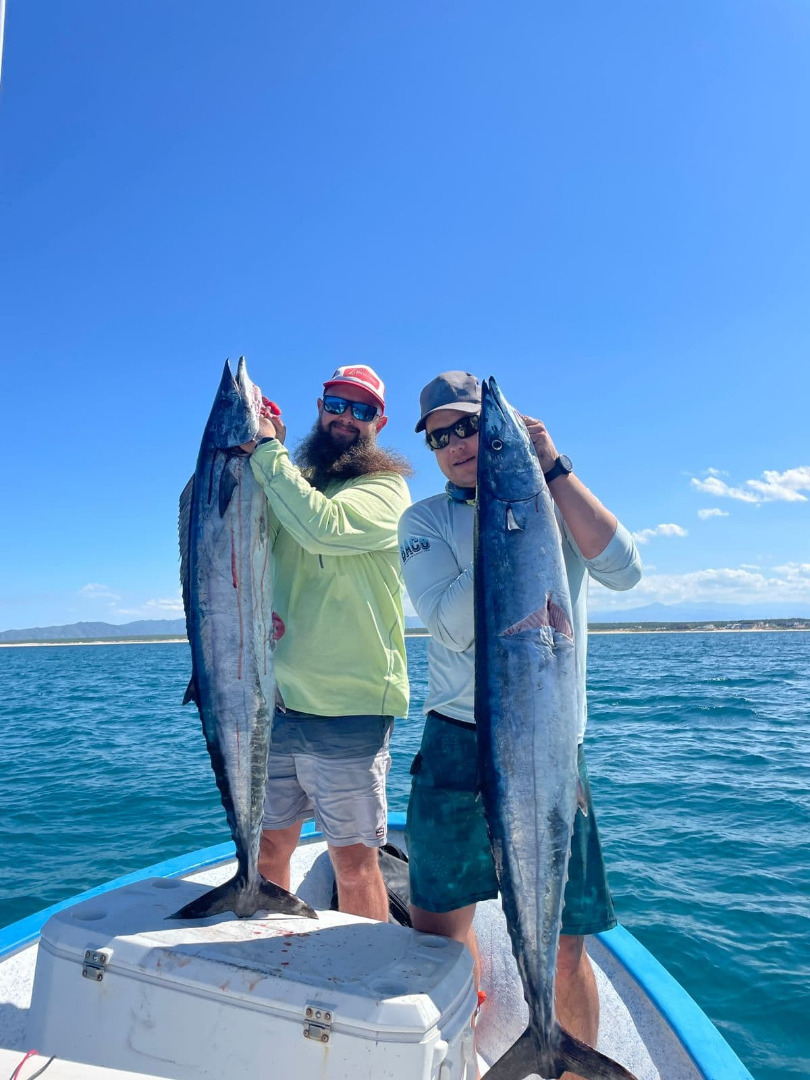 by Baja Adventure Company
11-8-2022
(619) 955-6003
Website

Weather & Bait

We seem to be firmly in our fall weather pattern. This is by far the nicest time of the year. It's also the season for the best fishing of the year, but more on that in a minute.
The crowds are picking up here in La Paz my guess mostly due to the beautiful weather but, with the Bisbee going on in Cabo I think a lot of our fishing clients are down south for the week.
Fish Talk

Regarding fishing, I gotta say It wasn't our best week. The tides have been great with incredible cobalt blue water. I think the problem is the temperature.
Normally by the end of Oct we should have water temps in the high 70s to low 80. With temps like that the Tuna will hang and the Wahoo will explode.
Unfortunately we are in the mid 80s. I personally found water at 86 degrees on the north end of Cerralvo.
Also we are metering massive schools of bait fish and and predators at 100'.
That tells me we have a strong thermocline keeping the fish and food source deeper in more comfortable water.
The other reason I believe this is happening is the Spearos are having a field day shooting Wahoo around the 60-70' mark but not many are on traditional rod and reel.
The bad news is we don't know how long the water will stay like this.
The good news is we know it will change and when it does it should be chaos.
The Tuna are part of this event as well. They will pop up, someone hooks one and the next day there will be 20 boats sitting out there chumming 500 lbs os calimar and sardines for nothing.
Dorado fishing is still the main event. We had a charter find a buoy floating along the East side of Espíritu Santos Island loaded with dorado in the 20-30 pound class. Unfortunately by the next day it was nowhere to be found.
A bit further offshore all species of billfish are around. Blues mostly around 250lbs mark and a lot of real legit stripers, 100lbs plus. Lures and ballyhoo are most effective.
we are starting to see the winds starting to blow more from the north. This will start to cool off the water in short order, so I'm hoping our normally incredible fall bite srarts any day. Fingers crossed.
Our Mag Bay trip is in full swing . It's just a whole different world out there.
On a 4 day trip one group got Tuna, Wahoo, striped Marlin and yellowtail.
what else can I say.

Let's see how next week shapes up.