Fish Report
La Paz Fishing Report / July 3rd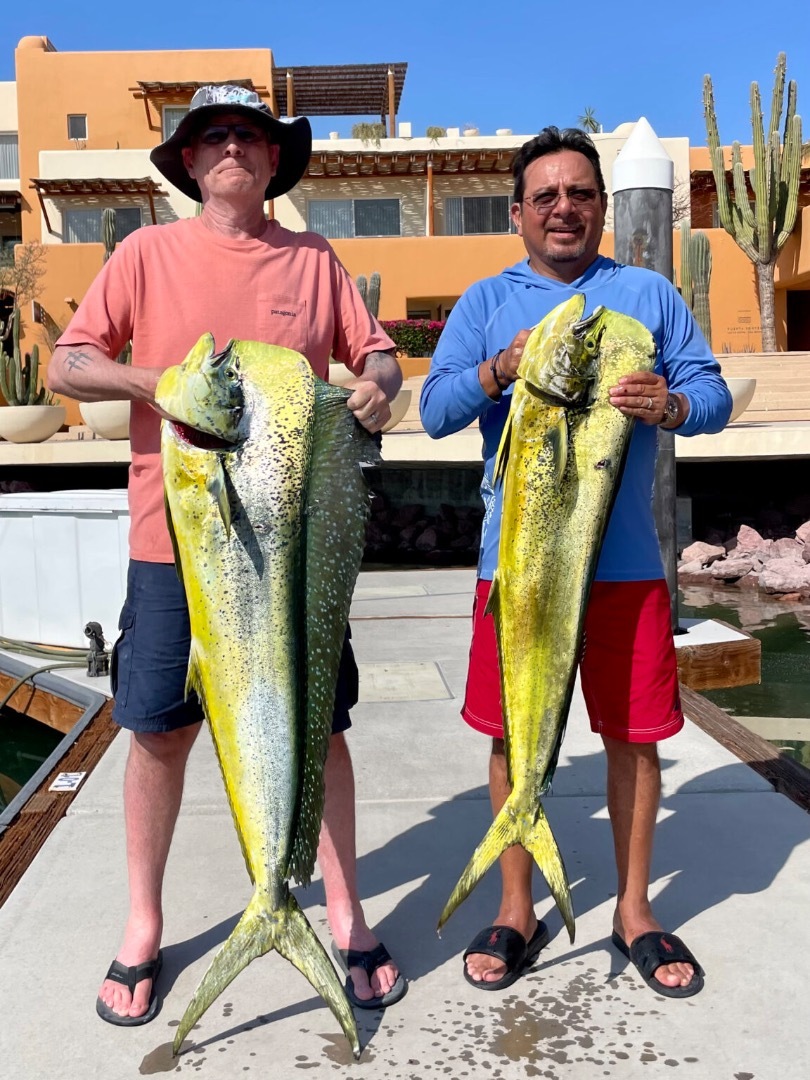 by Baja Adventure Company
7-3-2023
(619) 955-6003
Website

Bait & Weather
The first week of July came in with a roar.
The day time highs are now consistently in the mid 90' with humidity pushing 70%. We had a couple of Hurricanes shoot out from Central America. Both ended up being fish storms but, We're definitely starting to see the storm activity develop. Sunday the port captain closed the port with anticipation of big winds that never developed.
The water temperature is just all over the place. Inshore we are still seeing large pockets of water in the low to mid 70's and off color. Offshore just east of Cerralvo Island the water jumps up to the mid 80's and cobalt blue. This is making for longer boat rides if you're looking for the larger pelagic fish.
I have personally have never seen so much bait in all my years of living in La Paz. 
About fish
Here are schools of flying fish literally miles wide. This is attracting schools of Dorado that must be in the 100's of fish. Trolling small to medium size lures close to shore will keep you busy all day. Unfortunately most of these fish are in the 10-15lb range. Still fun to fight if you match your tackle to the fish. Offshore it's another story. The larger version of these schoolies are running in pairs. Dorado North of 50lbs are not uncommon.
Due to the cooler inshore waters the seamounts are still holding AmberJacks up to 80lbs. Most of these fish are being caught by Spearos, as the shear size of these fish will have you in the rocks in seconds.
The Striped Marlin are making a decent showing and should continue as the water temperature evens out.
July 9th is the La Paz Dorado tournament. Assuming nothing crazy happens it should be a great tournament. The last count I heard was over 250 boats already registered. That should make for an interesting shotgun start from the Muelle Fiscal which is located back in the narrow channel of the La Paz bay. Might look more like a demolition derby then a fishing tournament.
Anyway we are still seeing a nice variety of fish from Rooster around the beach inlets to Cabrilla and Pargo on the rocky spots. So far this season I've seen more Tuna seiners than tuna. Hopefully that will change as we get further into the season. That's wishful thinking.
That's it for the week. Come on down the weathers hot but the beer is cold.
Be kind.
Keep the faith
Scotto